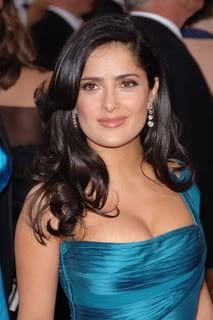 Dress up any look with an elegant and chic sterling silver earrings feature textured circles suspended from euro-wire posts. Tarnish resistant finish. Net proceeds, $2 per pair of earrings, will benefit Safe Horizon, one of the country's leading non-profit service providers for victims of domestic violence. Dazzle your friends red-carpet-style with delicate cubic zirconia accents and the smile you'll get from helping this organization for domestic abuse survivors.
Now, you, like celebrities Salma Hayek and Queen Latifah, can be a star by supporting the victims of domestic violence. With their support, Safe Horizon will continue to provide support and advocacy for victims of crime and abuse. Today, as the largest victims' service agency in the United States, they are also recognized leaders in responding to the changing needs of their clients, and they are sought out as experts on issues of violence and victimization across the country and around the world. Their dedicated staff responds to over 250,000 children, adults, and families each year, and their supporters help provide comprehensive services that help clients overcome crisis and restore their lives. Safe Horizon is at the forefront of the justice system and woven into the fabric of the communities they serve.
To find out more about Safe Horizon
GO HERE

.